Everything Is NOT Coming Up Roses.
Sometimes, you come across something so insane, so ridic, so deranged.....you just gotta subject everyone else to the absurdity. I'm here for ya. If you've got a man with a beard and you're looking to treat him to something special for Valentine's Day (I wish there was a sarcasm font here).....this is it.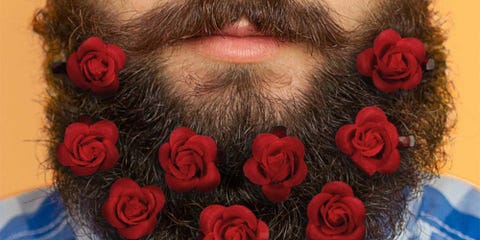 Um, what???
Remember how awesome, ahem...ridiculous Beard Ornaments were for Christmas? Well, Firebox is back for Valentine's Day with the Beard Bouquet. Because nothing says romance like a ratty beard with stuff growing in it. They're going with the clever tagline: Why put flowers in a vase when you can put them on your face? I honestly can think of a thousand reasons why....but I digress. I'm thinking if you give him The Beard Bouquet,then he may hit ya back withthis: D*$% in a Box. I'll pass.

Stacy Lyn
Want to know more about Stacy Lyn? Get her official bio and social pages now!
Read more