U.S. Charges 19 Operators Of 'Birth Tourism' Scheme Linked To China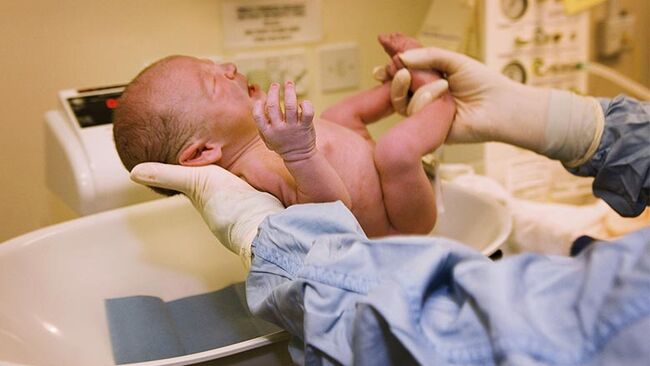 Federal officials arrested three people and charged 16 others for running "birth tourism" businesses in which pregnant Chinese women were brought to the United States to give birth so their children could be U.S. citizens. Dongyuan Li, 41, Jing Dong, 42, and Michael Wei Yueh Liu, 53, were taken into custody, while the other people facing charges are believed to have fled back to China.
The businesses advertised the benefits of U.S. citizenship, which included "'priority for jobs in US government'; superior educational resources, including 'free education from junior high school to public high school'; a more stable political situation; and the potential to 'receive your senior supplement benefits when you are living overseas.'"
Authorities said that Li made millions of dollars by helping over 500 wealthy Chinese clients avoid U.S. immigration laws.
"Statements by the operators of these birthing houses show contempt for the United States, while they were luring clients with the power and prestige of US citizenship for their children," U.S. Attorney Nick Hanna said. Some of the wealthy clients of these businesses also showed blatant contempt for the US by ignoring court orders directing them to stay in the country to assist with the investigation and by skipping out on their unpaid hospital bills."
The Justice Department said that the 19 individuals are all facing charges of "conspiracy to commit immigration fraud, international money laundering and identity theft."
Photo: Getty Images